Esculturas - Plastiken - Sculptures - Skulpturer - Veistoksia
NEWS and UPCOMING NEW EXHIBITIONS



DOM3 PRIZE 2018, Estepona, Spain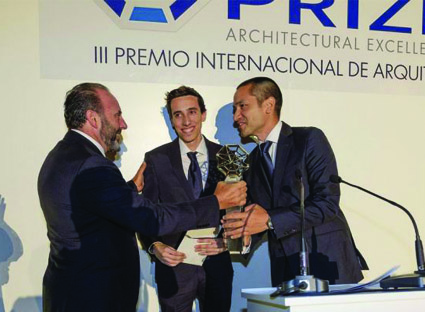 The Dom3 Prize 2018 handed over to the winners Terral & Virazon architects
by Antonio Bazán. www.dome3.es

GOLONDRINAS Y SOL, Marbella , Spain
Steel relief with Led lights in a modern villa 2018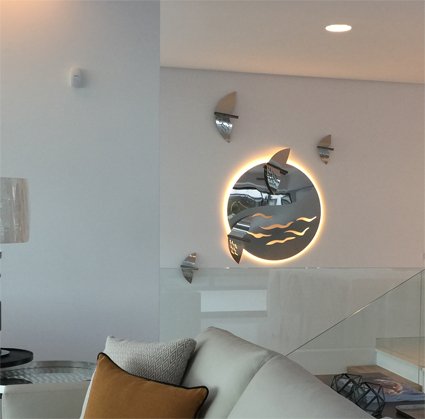 A NEW COMMISSIONED WORK UNVEILED, Nueva Andalucia, Spain
July 2016 in a private villa



A relief in stainless steel. Commisioned to decorate the wall beside the pool. Partly perforated and polished.
A minimalised design of pleated metall sheets with the spirit ´Less is more¨.


RELIEF IN STEEL, "El Mar" available in studio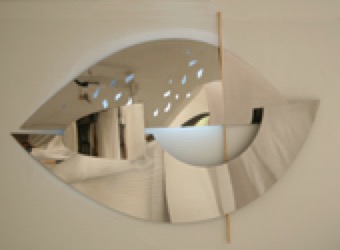 Relief "EL MAR" stainless steel and LED-lights. 155x112 cm


GALLERIA ESPACÍO, Benalmádena, Espanja
9. joulukuuta 2015 - 7. tammikuuta 2016
Avoinna arkisin 10:00 - 18:00
Yhteisnäyttely, suomalaisia ja espanjalaisia taiteilijoita.



A group exhibition; Finish and Spanish artists,
from the 9th of December 2015 until the 7th of January 2016
Opening hours: 10 a.m. - 6 p.m.
Avda. de la Estación
Edif. Diorama D, (Radio Finlandia)
Benalmádena

INTERVIEW ON RADIO FINLANDIA
Reporter Maj-Britt Sacklén on the 29th of November 2015.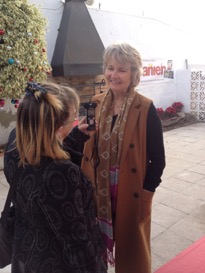 Radio Finlandia broadcasting in 80 countries all over the world, every day.

GALLERY ART CLUB, Fuengirola, Spain
OPENING RECEPTION
Sunday, the 29th of November 2015 at 1 p.m.
A group exhibition. Anna-Maija Reés has her latest ceramic abstractions on show.
Exhibition closes on the 28th of January 2016.



Calle Quemada, 8-10
29640 Fuengirola, Málaga
+34-693 829 744


OLÉ-LEHTI EDITORIAL
Finnish magazine May 2015. Managing editor Anna Venejärvi.
Click the image or go to menu >THE ARTIST >Press Archive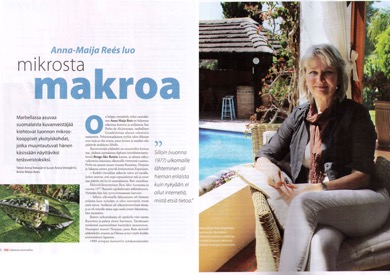 TIMELESS GALLERY, PUERTO BANUS, Marbella, Spain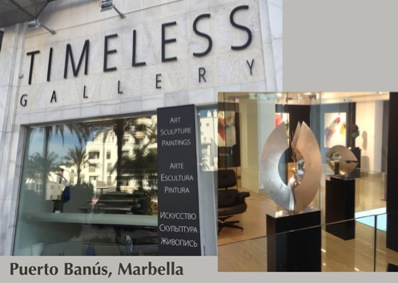 Anna-Maija Reés exhibits her sculptures in steel at
Timeless Gallery from the 14th of February 2015.
Group exhibition with Peter Mandl, David Begbie and others.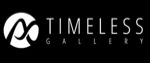 Avda. José Banús s/n, Edf. Málaga II, Local 2A
29660 Marbella
Phone: +34 629 766 787
Opening hours: Monday to Saturday 12-14 and 16-20

VIDEO DEL PREMIO DOM3 PRIZE:
Click the logo and go to minutes 1.10-1.30



Escultora y Artista Anna Reés.

BOOK: "Sculptor Anna-Maija Reés Escultora"
Published by Kit-Book, Barcelona on October 2014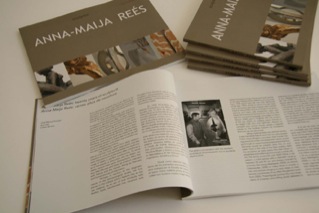 NOW AVAILABLE AT



Bookworld, Puerto Banús
C/ Ramón Areces, Edf. Marina Banús 1-2, Local 15,
Nueva Andalucía, Puerto Banús, 29660 Marbella
(Next to Hard Rock café.)

SOLO EXHIBITON AT SALA ALFAJAR, Málaga, Spain
" SOL Y MAR "
24th of October - 10th of December 2014
Anna-Maija Reés, 20 years anniversary as sculptor.
A newly published book of her art will be available on the show.
Sculptures in ceramics and stainless steel.




C/Císter 1, portal 2, 29015 Malaga
In front of the Cathedral Gardens.
+34 952 211 272 opening hours:
Monday to Friday 10:00 - 20:30
Saturdays 10:00 - 15:00 & 16:30 - 20:30
Sundays and Public Holidays 10:00 - 15:00

BOOK: "Sculptor Anna-Maija Reés Escultora"
Published by Kit-Book, Barcelona on October 2014
The book illustrates a selection of sculptures and reliefs from a period of 1994-2014.
Text by art critic in El Diario Sur, José Manuel Sanjúan in English and Spanish.
The book is available at Bookworld, Puerto Banús or:
directly from the artist. Please send an e-mail from this web-page for purchase. (Go to CONTACT.)

DESIGN OF DOM3 PRIZE 2014: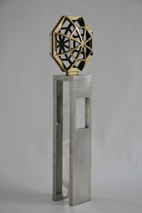 International Architecture Award 2014, La Zagaleta, Marbella, Spain.
Texto en español: HAZ CLIC AQUI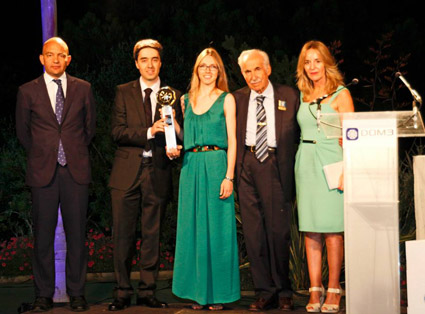 Jaíme Garcia-Legaz, The Secretary of State for Trade, Spain
and the winners, Arquitectos Francés y Sastre with the award.

5th FESTIVAL INTERNATIONAL DE ARTE MARBELLA: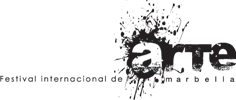 Thursday 20. June 2013 opening ceremony 19:00 hrs.
Avenida del Mar, Marbella
"The Scandinavian Group"
Opening Hours:
Thursday 20th June 19:00 - 22:00
Friday & Saturday 17:00 - 23:30
Sunday 17:00 - 22:30

THE MUNICIPAL HOUSE OF HÖÖR, Sweden: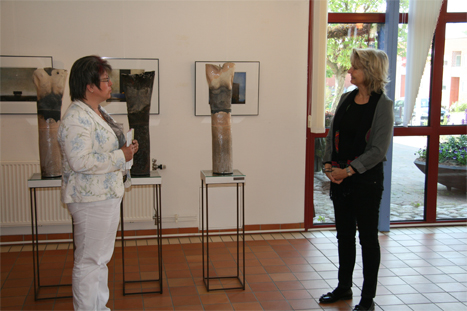 Installation "The Old OakTrees" of Raku-ceramics for the entrance hall of the Municipal House of Höör, Sweden. Municipality President Anna Palm, left. May 2013.

Anna-Maija Reés frequently exhibits at THE GALLERY HOUSES OF ART:



[Gallery closed from december 2014. The artist´s sculptures in stainless steel are now available at Timeless Gallery, Puerto Banús.]

MEDIA EVOLUTION CITY, Malmö Dock, Sweden, December 2012: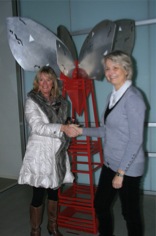 Anna-Maija Reés handing over the sculpture "Vindarna Vänder - Turning Winds"
Catharina Lachmann from Wihlborgs AB left.