click the pictures for more works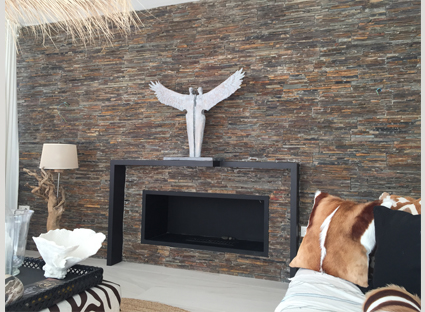 LOS AGÚILAS 2019 Marbella, Spain
After a long process the bronze statue "Eagles - Friheten" decorates a beautiful contemporary villa in Marbella, at home of a nature lover. The design of the base around the chimney was especially made for the artwork.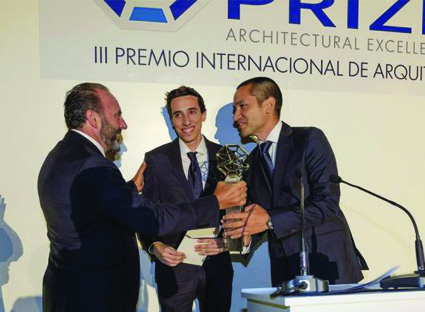 DOM3 PRIZE 2018 Estepona, Spain
The Dom3 Prize trophy, designed by Anna-Maija Reés, handed over to the winners Terral & Virazon architects 
by Antonio Bazán.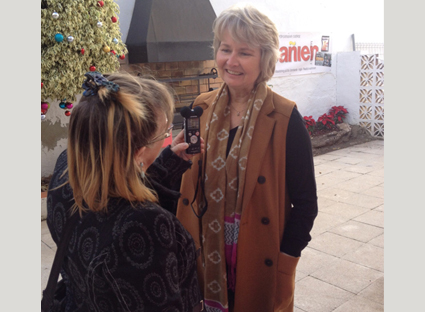 INTERVIEW ON RADIO FINLANDIA
Reporter Maj-Britt Sacklén 2015. Radio Finlandia broadcasting in 80 countries all over the world, every day.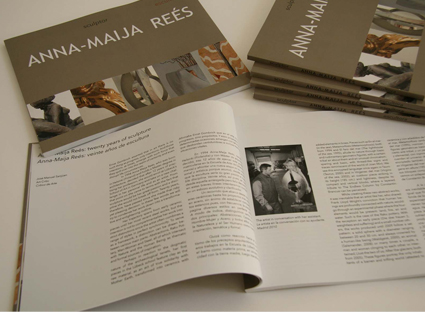 BOOK RELEASE
SCULPTOR - ANNA-MAIJA REÉS - ESCULTORA
Published by Kit-Book, Barcelona on October 2014. The book illustrates a selection of sculptures and reliefs from a period of 1994-2014. Text by art critic in El Diario Sur, José Manuel Sanjúan. Texts in English and Spanish.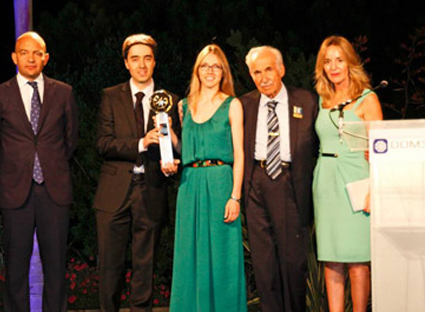 DESIGN BY ANNA-MAIJA REÉS DOM3 PRIZE 2014 TROPHY International Architecture Award 2014, La Zagaleta, Marbella, Spain.
Jaíme Garcia-Legaz, The Secretary of State for Trade, Spain and the winners, Arquitectos Francés y Sastre with the award.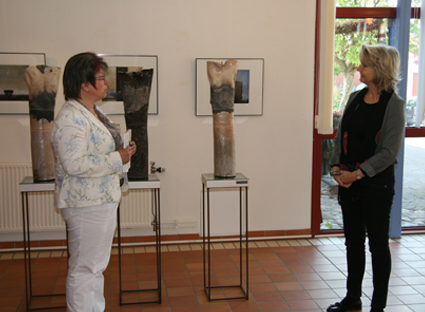 THE MUNICIPAL HOUSE OF HÖÖR Sweden
Installation "The Old OakTrees" of Raku-ceramics for the entrance hall of the Municipal House of Höör, Sweden. Municipality President Anna Palm on the left. May 2013.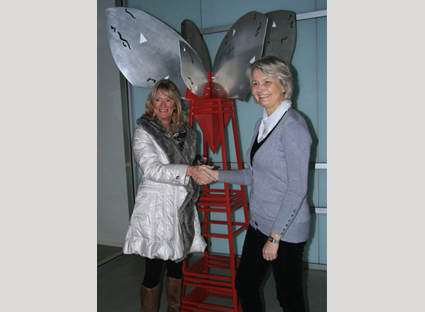 MEDIA EVOLUTION CITY Malmö Dock, Sweden
Anna-Maija Reés handing over the sculpture "Vindarna Vänder - Turning Winds" Catharina Lachmann from Wihlborgs AB on the left. 2012